Buy Trivia - Supplying the world with targeted trivia question content since 1995.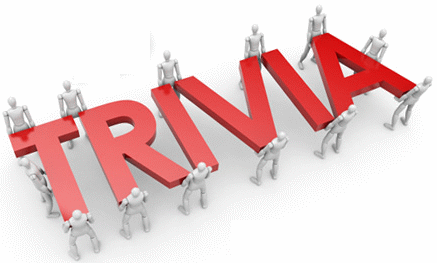 Trivia Database licenses content from its over 370,000 question and factoid database files. Trivia Database is your one source for high quality, targeted original trivia questions and factoids. If your company needs a small quantity or hundreds of thousands of trivia questions or factoids, you can be assured that they will be well-written, creative, accurate and targeted to your audience. Trivia Database delivers your order on-time and in-budget, in any format you need. We offer our professionally created content in text form, in video files, or on DVD


We license usage rights to the content at affordable pricing which makes it an attractive alternative to in-house creation. The content is available for international usage, we can localize the selection of trivia to meet your needs.
Please browse through our site and use our request for pricing form to determine the type of trivia content you need. We would be happy to discuss your project via telephone, call us we give free advice..305-935-4608